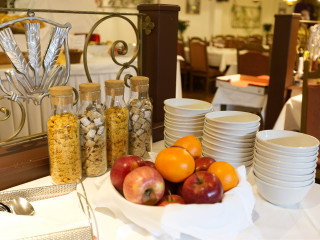 Restaurant offers
Coffee & croissants
Only CHF 5.- daily from 06:30 to 11:00
We serve you a coffee with croissants for only CHF 5.-
All dishes also to take away
Enjoy our specialties wherever you wish
From now on, we are offering all menu items to take away.
Two attractive launch offers to kick off our take away initiative.
"Pizza" Take-away offer
for only CHF 17.50
Salad, pizza, dessert and a drink.
"Menu 1" Take-away offer
for only CHF 17.50
Salad, Menu 1 from our daily menu, dessert and a drink ½ l